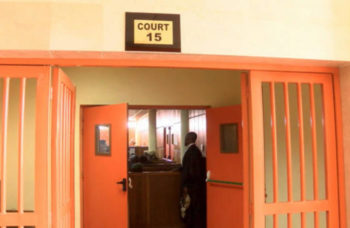 The trial of two wharf rats, namely Suleiman Dauda and Peter Uwaga continued at the Apapa Magistrates' Court yesterday.
They were charged for allegedly stealing 68 bags of Dangote crude salt belonging to Dangote Nascon Company.
The prosecuting counsel had already told the court that the defendants committed the offence on October 28, 2016 at about 4:30am at Eleganza roundabout, Apapa.
The Chief Magistrate, Miss A.O Awogboro adjourned the case till June 14, 2017 for continuation of trial.
In a separate development, the trial of a rice supplier, Matthew Etuk was stalled because of the absence of his defence counsel at the Apapa Magistrates' Court on Wednesday.
The defence counsel wrote a letter to the court stating his reason for being absent.
The Magistrate, Mr T. A Babalola adjourned the case till May 10, 2017 for continuation of trial.
It would be recalled that the accused allegedly obtained N300,000 on the pretence of supplying Doris Olusola 300 bags of rice. But when he was asked to refund the complainant's money, he allegedly issued a dud cheque.