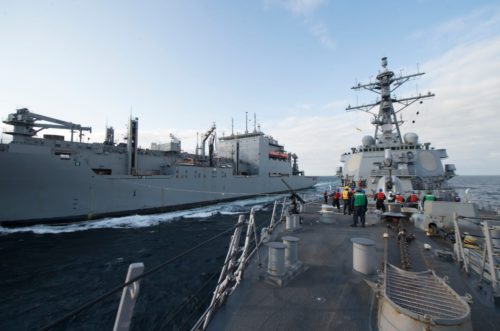 A U.S. Navy guided-missile cruiser and a Military Sealift Command dry cargo ship collided on Tuesday during an underway replenishment off the coast of Florida, the U.S. Navy said.
The Navy said no personnel were injured when the USS Leyte Gulf and USNS Robert E. Peary made contact.
Both ships were able to safely operate after the incident.
"The ships had been conducting a replenishment-at-sea when the sterns touched at approximately 4 p.m. Eastern Standard time.
"U.S. Fleet Forces Command and Military Sealift Command will thoroughly investigate this incident," the Navy said in a statement.
It said damage to the ships will be assessed when they arrive in port.
The ships were conducting operations in conjunction with the Abraham Lincoln Carrier Strike Group.