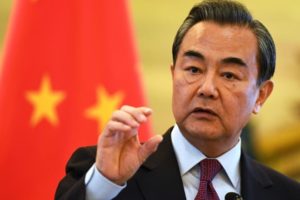 China's Foreign Minister, Wang Yi, on Thursday said tariffs will not resolve the trade imbalances that the United States says exist between the two economies.
Yi urged Washington to calm down and listen to the voice of the international community.
Speaking on the sidelines of a meeting with Southeast Asian foreign ministers, Wang said pressure from the United States would not have any impact on any trade negotiations.
The U.S. Trump administration has sought to ratchet up pressure for trade concessions by proposing a higher 25 percent tariff on $200 billion worth of Chinese imports.
Agency Report