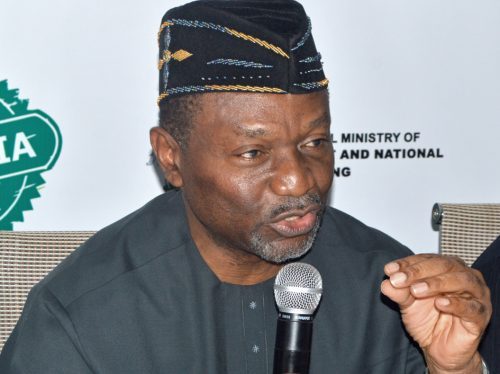 The outgoing Minister of Budget and National Planning, Senator Udo Udoma, on Tuesday placed Nigeria's 2018 budget performance at 79%.
The Minister also said that the Federal Government has spent only N6.938 trillion of the 2018 budget, leaving N2.18 trillion unspent.
"Debt service and the implementation of non-debt recurrent expenditure, notably payment of workers' salaries and pensions, were on track," he said.
Udoma revealed that the Federal Government did not achieve its revenue targets for the year, which fell short by 45 percent.
"As at the end of the year, Federal Government's actual aggregate revenue was N3.96 trillion, which is 55 percent of the budget, although higher than 2017 revenue," he said.
The minister disclosed that the government generated oil revenue of "N2.32 trillion (77% of budget and 64% higher than 2017); Company Income Tax (CIT) of N637.25 billion (80% of budget and 17% higher than 2017); Value Added Tax (VAT) of N148.92 billion (72% of budget and 15% higher than 2017); and Customs collections of N303.91 billion (94% of budget and 16% higher than 2017)".
He also said that government recorded "independent revenues of N454.34 billion (54% of budget and 54% higher than 2017)" during the year.
"The overall revenue performance is only 55 percent of the target in the 2018 budget partly because some one-off items such as the N710 billion from oil joint venture asset restructuring and N320 billion from revision of the oil production sharing contract legislation/terms are yet to be actualized and have thus been rolled over to 2019," he added.