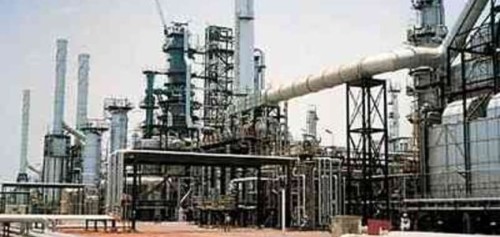 Uganda said on Monday it had agreed preliminary terms with a consortium of investors including General Electric to build and operate the country's first oil refinery, reviving a much-delayed project.
Government geologists estimate Uganda's oil reserves at 6.5 billion barrels, of which 1.4-1.7 billion are considered recoverable.
The oil is due to start flowing in 2020 and the government is keen to build a refinery to process it and retain a larger slice of profits.
Uganda suffered a setback last year in its efforts to secure a lead investor for a refinery project then estimated at $2.5 billion, after talks with Russia's RT Global Resources broke down.
Subsequent negotiations with a consortium led by South Korea's SK Engineering also collapsed.
On Monday the ministry of energy and mineral development said "core project terms" had been agreed with the Albertine Graben Refinery Consortium (AGRC), whose other members include India's Yatra Ventures LLC, and Italy's Saipem SpA.
"The consortium has proposed … a financing approach and a path to establish, develop and operate a commercially viable refinery," the ministry said in a statement.
A project framework agreement was expected to be signed within two months, it said.
Energy and Minerals Development Minister Irene Muloni said in November that France's Total, one of three oil explorers operating in the country, wanted to take up a 10 percent stake in the refinery project.
Kenya and Tanzania have committed to stakes of 2.5 percent and 8 percent respectively, Muloni said at the time.
Commercially viable hydrocarbon deposits were discovered in 2006, but production has been slowed by tax disputes and disagreements over development strategy.
An export pipeline under development is due to be completed by 2020.