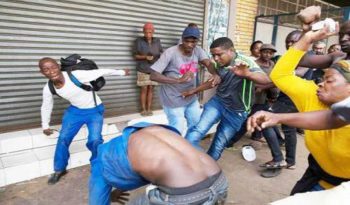 The Public Relations Officer of Nigeria Union, North West Province of South Africa, Mr Kelvin Okolo says Nigerians are contributing to the growth of the area through legitimate businesses.
He told journalists in Rustenburg, North West Province of South Africa, on Friday that not all Nigerians in that country were bad.
Okolo said that the notion that all Nigerians in South Africa were into crimes was not true because many of them in the province had thriving businesses.
"I am aware that businesses owned by Nigerians have employed many South African and Nigerian youths.
"Some of the businesses have trained many youths and made them self-employed," he said.
Okolo appealed to the Federal Government to empower its mission in South Africa to visit Nigerians in the nine provinces of the country regularly.
He said that although the mission was trying its best on the welfare of the people, they needed to do more through more contacts.
"The major challenge we have is that any crime committed by a non-South African is attributed to a Nigerian.
"It's sad because after investigation, it will be revealed that the crimes were committed by citizens of other countries. By then, the damage had been done to the image of our country," he said.
The spokesman stressed the need for synergy between Nigeria and South Africa on the welfare of our people in that country.