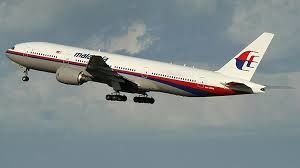 A U.S. seabed exploration firm has offered to take on the search for Malaysia Airlines Flight MH370, families of passengers and a Malaysian government minister said on Wednesday, in a bid to solve one of the world's greatest aviation mysteries.
The Boeing 777 disappeared in 2014 en route to Beijing from the Malaysian capital of Kuala Lumpur with 239 people aboard. Analysis of radar and satellite contacts suggested someone on board may have deliberately switched off the plane's transponder before diverting it thousands of kilometers out over the Indian Ocean.
Australia, Malaysia and China called off a A$200 million ($159.16 million), two-year search for the plane in January, amid protests from families of those onboard.
Grace Nathan, a Malaysian lawyer whose mother Anne Daisy was on the plane, told Reuters the U.S. company, Ocean Infinity, had offered to resume the search for free, and had asked for a reward only in the event that the aircraft was found.
Deputy Malaysian Transport Minister Aziz Kaprawi confirmed in a text message to Reuters that authorities had received the offer, but said no decision had been made on whether it would be accepted.
A spokesman for Ocean Infinity declined to comment. The company, on its website, said it had the world's most advanced fleet of autonomous underwater vehicles for use in seabed mapping, survey and search.
Last year, Australia and Malaysia rejected investigators' recommendations to extend the hunt by 25,000 sq km (9,653 square miles) north of the original search area in the southern Indian ocean, saying the new location identified was too imprecise.
But Voice370, a support group for MH370 passengers' next-of-kin, said that Australian researchers had recently narrowed the likely search field to less than 25,000 sq km after extensive modeling and review.
The families, which launched a campaign to privately fund their own search in March, said they had suspended their plans, hoping that governments involved "would respond favorably and expeditiously" to Ocean Infinity's offer.
"In light of the narrowed search area and free of cost willing search party, the lack of communications from governments involved is very distressing for family members whose agony festers," Voice370 said in a statement on Tuesday.
Since the plane went missing, there have been competing theories over whether it was hijacked and whether it was under the control of anyone when it finally ran out of fuel.   
Copyright Ships & Ports Ltd. Permission to use quotations from this article is granted subject to appropriate credit given to www.shipsandports.com.ng as the source.