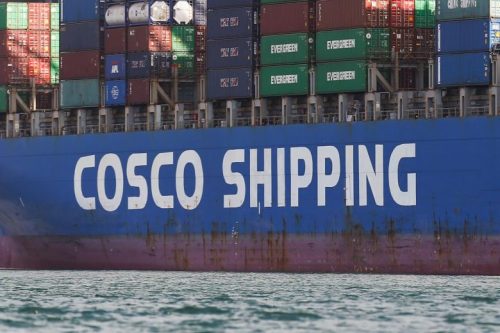 The U.S. Department of the Treasury has sanctioned a total of six Chinese companies, including COSCO subsidiaries, over alleged breaches of U.S. sanctions on Iran.
COSCO Shipping Tanker (Dalian) Co. and COSCO Shipping Tanker (Dalian) Seaman & Ship Management Co. were determined by the Secretary of State to meet the criteria for the imposition of sanctions.
It was further stated that the sanctions applied only to these listed entities and did not apply to these entities' ultimate parent, COSCO Shipping Corporation Ltd. (COSCO).
Similarly, sanctions do not apply to COSCO's other subsidiaries or affiliates (e.g., COSCO Shipping Holdings), provided that such entities are not owned 50 percent or more in the aggregate by one or more blocked persons.
The sanctions were imposed as the companies continued carrying Iranian crude after the exemptions granted last year to China South Korea, Japan, India, and Turkey expired in May this year.
The September 25 announcement is the latest in a series of moves by the U.S. made under the maximum economic pressure campaign on Iran over its alleged role in supporting terrorism in the region and its nuclear program.
Other companies blacklisted on September 25 include Kunlun Holding Company, Kunlun Shipping Company Limited, China Concord Petroleum, and Pegasus 88 Limited.