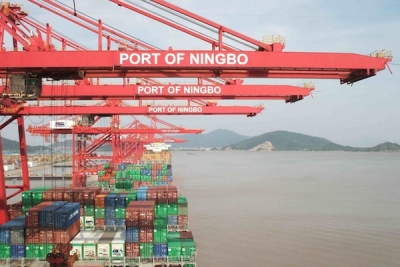 Brazilian miner Vale and Ningbo-Zhoushan Port are setting up a joint venture to build, own and operate a terminal Shulanghu port, Zhoushan, Zhejiang province. 
The West III Project has a total investment of RMB4.3bn (US$624m), including land acquisition, and consists of expanding the Shulanghu port facilities, developing a new stockyard and two loading berths.
By participating in the project, Vale will secure a total port capacity of 40m tons per year in Shulanghu, which will help Vale to optimize its overall supply chain costs, the miner said.
The construction of the project, which is expected to take up to three years, will start after both parties obtain the anti-trust and other regulatory approvals in China.
In 2015, Vale launched the Brazilian Blend Fines (BRBF), a product resulting from blending fines, which is produced at the Teluk Rubiah Maritime Terminal in Malaysia and at seventeen ports in China, including Shulanghu. It could reduce the time needed to reach Asian markets and increases Vale's distribution capillarity by allowing the use of smaller vessels.