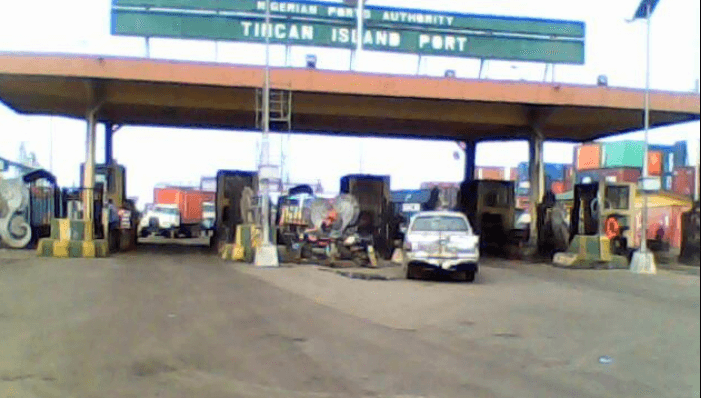 The Nigeria Customs Service (NCS) on Tuesday appealed to the public to embrace the new vehicle identity number (VIN) valuation system it recently introduced for assessing the duty payable on imported vehicles.
The appeal came two days into a strike embarked upon by licensed customs agents at the Tin Can Island Port Complex, Lagos, to protest the new policy.
Members of the Association of Licensed Customs Agents (ANLCA) on Tuesday said they would not back down from their protests over the controversial policy, which they said has increased the cost of clearing an imported vehicle through the port.
"Today, Tuesday, is our second day of protest and we will continue the protest until the NCS authorities tell us what we want to hear from them. We are not saying that the policy is bad, but the implementation is our problem.
"A vehicle duty that we pay N200,000 before, we now pay one million naira because of the policy, that is not right, they should go back to the status quo," chairman of ANLCA task force, Rilwan Amuni, said.
However, Customs spokesman, Timi Bomodi, said the VIN valuation policy was an innovation designed to harmonise and make the system transparent, urging agents and importers to embrace it.
In a statement issued in Abuja on Tuesday, Bomodi said the new system uses "artificial intelligence" to pull together trade data representing a range of values consistent for each car make and model using the vehicle identity number.
"It is totally devoid of human inputs by NCS officers and enables easy and fast assessments necessary to process duty payments.
"Indeed, time-motion studies confirm a maximum of six hours between automated assessments and release of cars using VIN valuation," he said.
The Customs spokesman said importers that have valid tax identity numbers can do self-assessment and pay duty by themselves.
"Following the demands of agents for a simplified system which recognises standard values, NCS is confident that this innovation in clearing process will satisfy the desires of agents clamouring for change.
"The resistance to VIN valuation comes as a surprise seeing that it is deliberately designed to meet their demands. It also compels us to investigate further, the intentions of those protesting its use.
"When our valuation officers gave out ex-factory prices for duty assessment, they were accused of collecting monetary inducements to give lower values. It will be interesting to know what these same agents/importers will accuse the machines of discrimination based on non-digital considerations," Bomodi said.
He said that most of the individuals protesting the introduction of VIN valuation do not care about automation, simplification, harmonisation or even transparency in the system.
Bomodi said that all they cared about were the personal benefits accruable from milking the system.
Copyright Ships & Ports Ltd. Permission to use quotations from this article is granted subject to appropriate credit given to www.shipsandports.com.ng as the source.