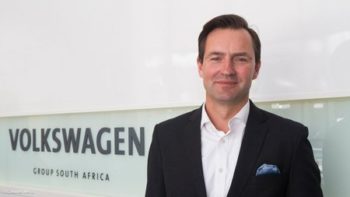 The Chairman and Managing Director of Volkswagen Group, South Africa, Thomas Schaefer, says the German auto giant is ready to produce two million made-in-Nigeria cars.
Schaefer said production would begin as soon as President Muhammadu Buhari signs the Automotive Industry Bill into law.
He stated this in Abuja during an interview with reporters as he led a delegation to discuss developing the African automotive industry by adopting an African approach.
Schaefer said, "The market at the moment in Nigeria is not big due to various reasons, total number of cars built in Nigeria is about 10,000 cars which is small.
"Nigeria is good for, at least, 600,000 to 700,000 cars per annum.
"I personally believe that Nigeria is good for 2,000,000 cars per year; with good government policies and collaboration with the industry, this can be achieved."
He noted that used cars imported into the country were preventing any kind of industrialisation.
Schaefer said that Volkswagen would invest more than $100 million in the first stage of its development project in Nigeria and provide more jobs.
According to him, Nigeria has been recognised as an important segment of the African automotive sector.
He said, "We are also pushing for the passage into law of Nigeria's automotive policy capable of advancing the growth of Africa's automotive sector."
Schaefer urged the government not to allow Nigeria become a dumping ground for used cars even if the vehicles were cheap.
Schaefer said that Volkswagen would ensure that 70 per cent of the raw materials used in its production were sourced locally.
"You need to localise the raw materials otherwise there will be no cost advantage. "If you bring in all the materials, the logistics cost will kill the project.
"Nigeria has a lot of raw materials that can be used," Schaefer said.
The new National Automotive Industry Development Plan, also known as the Automotive Policy, was introduced in October 2013 to revive the ailing Nigerian auto industry.
The objective of the automotive policy is to restore assembly and develop local content, thus creating employment, acquiring technology and reducing pressure on the country's balance of payment.
The bill has been passed by the National Assembly waiting for the president's assent.