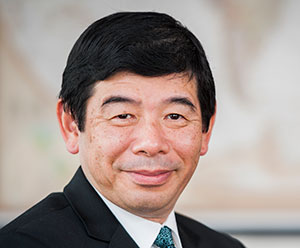 The World Customs Organization (WCO) has announced it will formally unveil its 2019 theme entitled 'Smart borders for seamless Trade, Travel and Transport' in January.
Secretary General of WCO, Kunio Mikuriya who disclosed this said 2019 will be devoted to the swift and smooth cross-border movement of goods, people and means of transport.
"The WCO's annual theme will be launched on International Customs Day, which is celebrated annually by the global Customs community on 26 January in honour of the inaugural session of the Customs Co-operation Council (CCC) which took place on 26 January 1953,"he said.
Mikuriya noted that it is important for Customs to take the lead in consolidating and further amplifying the ongoing efforts to ease the flow of goods and people across borders, thus turning globalization into a positive force.
"Customs, working with other agencies at the border, plays a pivotal role in facilitating trade and travel, simplifying, standardizing and harmonizing border procedures, and securing the borders. To that end, the WCO commits to promote the transformation of frontiers into "Smart Borders" with Customs acting as the central connecting and coordinating hub.
"Against this background we are introducing the concept of SMART borders to strengthen the whole-of-government endeavour to facilitate trade and travel and mitigate threats inherent to the cross-border flows of goods, people and means of transport."
"By SMART we mean that Customs should ensure that the following guiding principles are at the centre of Customs compliance, enforcement and facilitation efforts: Secure, Measurable, Automated, Risk Management-based and Technology-driven."
"Working smartly means being prepared to reengineer business processes while applying new technologies, and achieving an interconnected global value chain that fosters economic growth in an inclusive manner. Customs should be the central connecting and coordinating hub to ensure that Trade, Travel and Transport become seamless and legitimate trade is facilitated and the borders secured," said Secretary General Mikuriya.
He said many WCO tools, instruments and initiatives have been developed and will be further enhanced to readily assist Customs administrations in making the transition to SMART Borders.