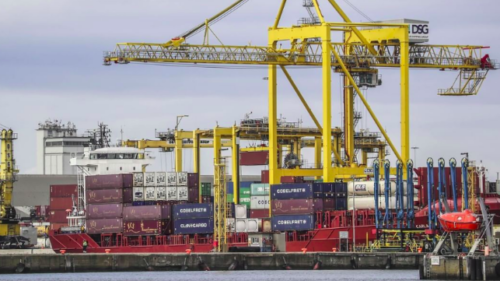 A Filipino seafarer died last Wednesday after a container struck him at Southbank Quay, Ringsend, Dublin.
The yet to be identified seafarer, who was a crew member of the Antigua and Barbuda-flagged containership MV Francop, met will ill-fate while undertaking container lashing and lifting operations, according to the International Transport Workers' Federation (ITF) informed.
The 
The 2003-built vessel arrived to Dublin from Maasvlakte, Rotterdam, on November 12, based on its latest AIS data.
"Our thoughts go out to the family, friends and fellow crew members of Dennis Gomez Regana. But let's be clear, he never should have been put in this dangerous position.
"When a ship gets to port the seafarers on board have done their work, they should be maintaining their ship and resting. The very last thing they should be doing is the difficult and dangerous work of lashing and securing containers. The work should be left to dockers who have the training and experience to do it more safely," ," ITF's maritime coordinator, Jacqueline Smith said. 
Also speaking on the unfortunate incident, ITF dockers section representative Peter Lahay said, "The ITF and ETF are clear that it is better for dockers and seafarers if this work is done by dock workers. Lashing is dockers work, full stop. 
"We must put an end to unscrupulous shipowners and port operators putting pressure on seafarers to do lashing and securing. I hope they take notice of this tragedy today and change their ways, if they don't then more seafarers will be seriously hurt or killed."
The Irish authorities have launched an investigation into the incident.