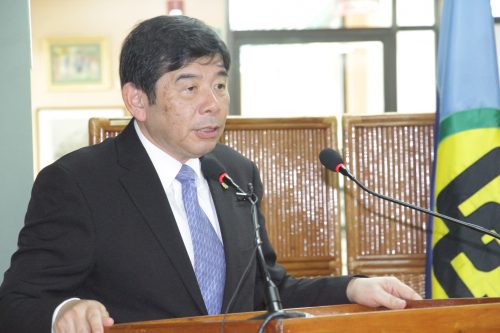 Secretary General, World Customs Organization (WCO), Kunio Mikuriya, has urged the organization's 117 member Customs administrations to ensure facilitation of relief supplies and goods being traded in order to minimize the impact of the Covid -19 pandemic.
Mikuriya in a message to WCO members also urged them to provide guidance and extend a request for strong coordinated action during these 'challenging times'
He said the WCO Secretariat has published a dedicated website to update members and the general public about WCO's tools, instruments, recommendations, as well as an HS Classification reference document for Covid-19 medical supplies among others.
"During this time of crisis, the global Customs community is invited to continue advocating for and realize the facilitation of not just relief supplies but of all goods being traded in order to minimize the impact of the COVID-19 pandemic," Mikuriya said.
He further added that "We are witnessing an unprecedented situation, but I am confident that by acting together, in a spirit of solidarity, we can mitigate the effects of the COVID-19 pandemic on our societies and economies."
"The dedicated webpage will be updated regularly with further guidance material, Members' best practices and a database of Customs administrations' contact points, the latter accessible for members only.
A statement on the WCO website said, "In his communication to Members on 17 March 2020, Dr. Mikuriya reiterated the appeal to facilitate the smooth movement of relief consignments, as well as relief personnel and their possessions, while applying appropriate risk management.
"Members were also invited to share challenges and best practices to prevent and/or fight the spread of the infection, as well as to nominate contact persons who can handle inquiries regarding the applicable procedures for the import, export and transit of relief consignments and equipment for humanitarian purposes via air, land and sea modes of transport.
"The WCO will continue to proactively communicate with its Members and partners, not only on measures to facilitate the movement of relief consignments, but on action to safeguard supply chain continuity."