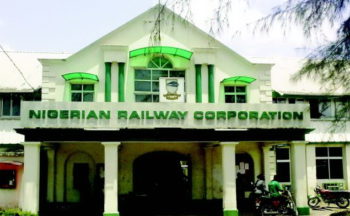 The Nigerian Railway Corporation (NRC) on Saturday said it will be losing about N50 million revenue in the three weeks that construction work on the collapsed bridge in Tatabu village of Niger State is expected to be completed.
The managing director of the corporation, Engr. Fidet Okhiria, made this known during an inspection of the collapsed bridge which also affected parts of its rail lines.
It would be recalled that the Tatabu bridge in Mokwa Local Government Area of Niger State, collapsed on Sunday, June 11, after a heavy downpour.
The downpour was said to have affected the rail line including residential buildings and farmlands. Some residents of the area believed that the water was released from the Kainji dam due to its overflow. Okhiria explained that the corporation had resorted to apologising to its customers over its failure to help them transport their goods.
He said the corporation will work very hard to fix the problems, so enable the Lagos to Kano line begin operations again in the next two weeks. "We cannot say exactly what has happened because we have to investigate. But this cannot be unconnected with an overflow of a dam because I don't see the level of a downpour that can cause these damages.
"We are going to construct a temporary bridge. We have some goods that are supposed to go to Kano but we have not been able to move them. We cannot continue like that. He said preliminary work has already started and that his men were already protecting the rail.
He said the corporation would employ the services of a surveyor to determine what to do to forestall future occurrence of the incident.