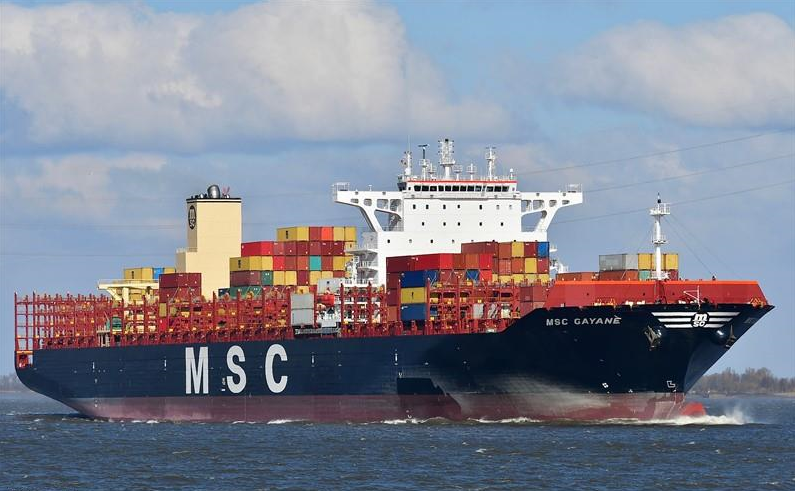 Swiss-Italian shipping line, Mediterranean Shipping Company (MSC) has reaffirmed its stance against long haul Arctic shipping in the light of renewed discussion of alternative routes between Asia and Europe following the blockage of the Suez Canal.
The blockage of Suez Canal by the Ever Given for almost a week in March, which could have potentially lasted much longer, prompted renewed discussion of alternative routes that avoid key choke points such as the Suez Canal, but do not necessitate much longer voyages as sailing via the Cape of Good Hope does.
One such solution is the Northern Sea Route (NSR) through the Russian Arctic, which has seen increased activity and interest in recent years with it being ice free in the summer months.
The Yamal LNG project in Far North Russia has resulted in start of regular transits by large icebreaking LNG carriers in the summer months between Yamal and Northeast Asia. However, the size of dry cargo vessels transiting the route remains much smaller than the 20,000 TEU plus behemoths deployed by major container lines on the Asia–Europe trade.
The world's second largest container line, MSC, said it was "doubling down" on its position of avoiding the NSR including both the Northeast and Northwest passages on environmental grounds.
"As a responsible company, this was an obvious decision for us," MSC CEO, Soren Toft, said.
"MSC will not seek to cut through the melting ice of the Arctic to find a new route for commercial shipping and I consider this a position the whole shipping industry must adopt. Some of our peers have already made the same commitment to put the preservation of the Arctic environment ahead of profits.
"The Northern Sea Route is neither a quick fix for the current market challenges, nor a viable long-term strategy," Toft stated.
The more widespread use of the NSR would increase black carbon emissions in an ecologically sensitive region, as well as the risk of navigation incidents, fuel spills, air quality and altering the ecological balance and biodiversity of the region. The remote sea routes have very little in the way of port infrastructure and there is risk of a casualty thousands of miles from salvage assets.
"Attempting to open new navigation routes which skim the polar ice cap sounds like the ignorant ambition of an 18th century explorer, when today we know that this would pose further risks to humans and many other species in that region, as well as worsen the impact of shipping upon climate change," said Bud Darr, Executive Vice President Maritime Policy & Government Affairs at MSC Group.
MSC first made the commitment not to develop Arctic sea routes in 2019, around the same time similar commitments were made by fellow container lines CMA CGM and Hapag-Lloyd.