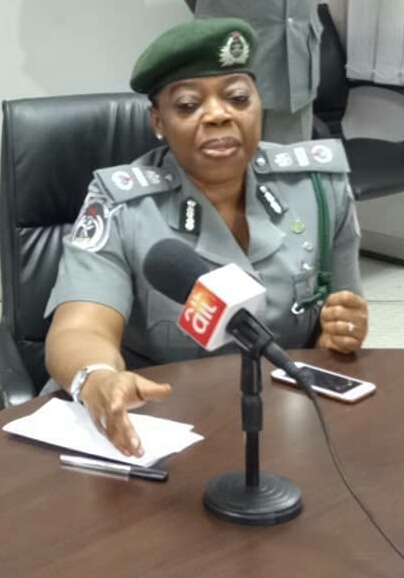 Following growing cases of smuggling through document falsification and hacking of agents' Direct Traders Input (DTI) passwords, among others, the Nigeria Customs Service (NCS) says it has blocked no fewer than 300 licences of customs agents as people directly in possession of the licenses and password.
Addressing a group of freight forwarders recently in Lagos, the NCS Zonal Coordinator, Zone A, Assistant Comptroller General (ACG) Kaycee Ekekezie, warned clearing agents against leaving their codes and passwords for other users, who then comprise the trade integrity of the original owners.
Advising them to always change their default passwords immediately they are assigned by the Customs, she disclosed that from available statistics, over 70 per cent of the hacking was done on default passwords.
She said, "Those fraudsters hacking your passwords are there at Nnewi Building (at Apapa); you better be careful. Another thing is that you might be shocked that it is your boys that are doing this thing. It is true that we have minimized it to a certain extent, but going to the public DTI has affected most of you. The system generates the code of your password. Once the password is given, you need to change it the same way you change the password of your bank ATM, if not it would remain a default (password).
"70 per cent of the cases we have treated were committed on default passwords. If you come to us to complain that your password was hacked to clear a vehicle, you become our first suspect because you were the one we gave the password and you must prove that you did not intentionally give it out."
Among those reportedly affected was the National President of the Association of Nigeria Licensed Customs Agents (ANLCA) Tony Iju Nwabunike, who recently lamented blocking of his clearance license following the activities of smuggling syndicates, who allegedly connives with Customs officers.