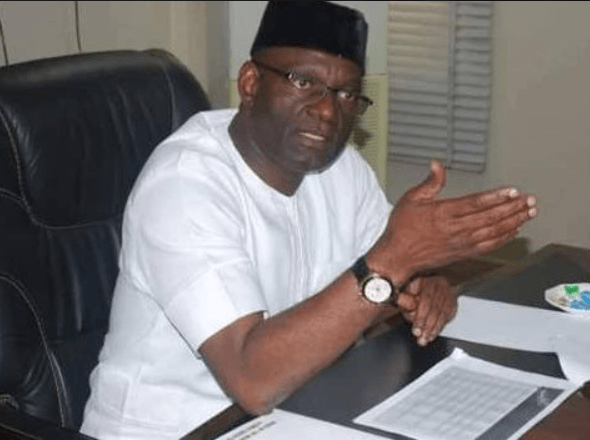 The Executive Secretary/CEO of Nigerian Shippers' Council, Hon. Emmanuel Jime, has said that the Council has less than 600 workers, and is therefore understaffed, "given the enormity of the work" it handles.
Speaking in an exclusive interview with SHIPS & PORTS in his office in Apapa, Lagos on Tuesday, he said the agency would have employed more hands but for budgetary constraints.
"First, let's understand that the Shippers' Council, as I mentioned earlier, when it was conceived had a very narrow mandate so to speak; simply just to offer protection to our shippers. Of course, we have moved so many ways and now there is an enlargement of the mandate. But the total staff strength of the Shippers' Council, at the moment a lot of people may not know, is less than 600.
"I mean given the enormity of the work that is meant to be carried out by this agency – that for me is already an indication that as far as manpower requirement is concerned, we are short-staffed," Hon. Jime said.
"But it is also a function of the budgetary provision that we have. And so, by government requirement, there is a certain amount of fund that you are allowed to expend such that your recurrent expenditure does not exceed a certain amount of resources that the government is allocating to us."
He said the NSC "is strictly dependent on an allocation that comes directly from government coffers", which makes it impossible to provide the sort of staffing requirements it needs.
"I'm privileged and fortunate to have met here in this Council, a group of technically proficient members of staff who have aided and supported me all along since I arrived here. And there is a saying in the maritime industry that if you are actually looking for an agency that would do the work for you, go to the Shippers' Council.
"I'm sure there is a reason for why that is the case because there is no assignment from the record available to me from the time I've been briefed on my arrival that has been given to the Council that hasn't been performed creditably. You know, that to me is evident to the fact that the proficiency of the staff of the Shippers' Council is without a doubt; one that cannot be questioned. But is it enough? I think that should be the next thing we really should be discussing," the NSC boss said.
He said there is a need for NSC to enlarge its coast, "as far as the staffing of this agency is concerned".
He also spoke on several other issues including plans to motivate the staff of NSC for enhanced productivity, regulation of shipping charges, inland dry ports and others.
The full interview will be published exclusively in SHIPS & PORTS newspaper and online on Monday.
Watch out!