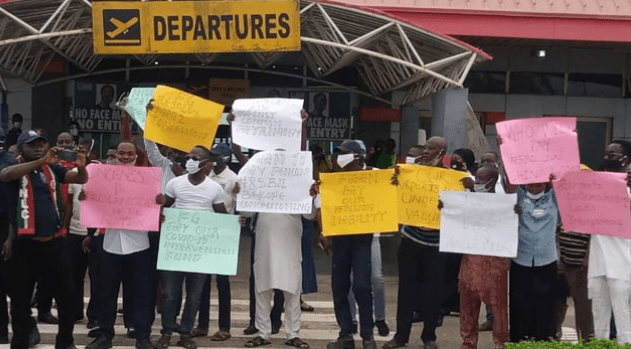 Staff of the Federal Airport Authority of Nigeria (FAAN) on Monday occupied the domestic terminal of Mallam Aminu Kano International Airport (MAKIA) protesting move to concession major airports in the country.
The aviation workers also kicked against the government directive to return all staff that retired from 1st April 2014 to the Pension Service Commission (PENCOM) for their monthly pension payments.
The workers said they are satisfied with the traditional pension scheme being operated by FAAN and would rather not succumb to any forceful attempt to return to PENCOM.
The Chairman, Air Transport Service Senior Staff Association of Nigeria (ATSSSAN), Hassan Aliyu, said the concession plan would lead to job loss in the aviation industry.
The protest did not disrupt flight operations at the airport.