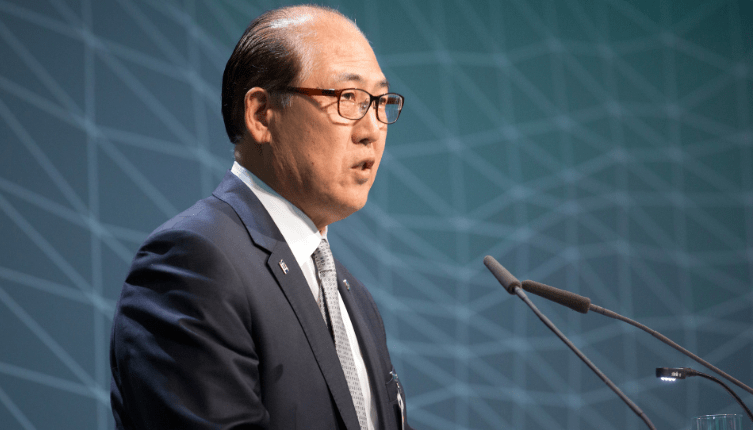 The International Maritime Organisation (IMO) and the global maritime community are coming together today to celebrate the annual World Maritime Day.
The 2020 theme is 'Sustainable Shipping for a Sustainable Planet'. The theme is in line with the industry-wide efforts pushing to save fuel, and develop green energy sources as they work to decarbonize shipping.
However, the year has been completely overshadowed by the impact of COVID-19 on the industry and, especially on the seafarers, who are facing one of the worst humanitarian crises in the industry.
More than 300,000 seafarers are currently stranded on ships, with some now having been working for more than 17 months at sea, without a break. A further 300,000 workers are unable to join ships and potentially face unemployment due to Government-imposed travel restrictions and quarantine measures in different parts of the world.
IMO Secretary-General Kitack Lim said the 2020 theme "couldn't be more relevant now and for years to come".
"In the post-COVID world, much focus will be directed at the 2030 Agenda for Sustainable Development and the 17 Sustainable Development Goals adopted by all UN Member States in 2015. These goals are as relevant as ever, and shipping is essential for sustainable development. The 2030 Agenda will only be realized with a sustainable transport sector supporting world trade and facilitating the global economy," he said.
Earlier this week, the International Transport Workers' Federation (ITF) warned that the impact of the pandemic on shipping goes beyond the crew change crisis as the industry adopts a more flexible approach to meeting international rules.
Insufficient manning levels, remote surveys, the physical and mental strain of overworked seafarers overstaying their contracts for months will result in more accidents at sea, the ITF cautioned.
Copyright Ships & Ports Ltd. Permission to use quotations from this article is granted subject to appropriate credit given to www.shipsandports.com.ng as the source.