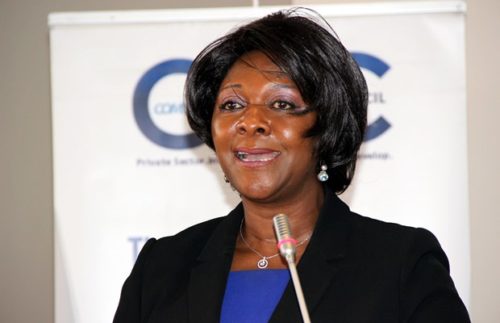 Zambia's Finance Minister, Margaret Mwanakatwe, says the country has not offered any of its state-owned companies as collateral for borrowing.
Mwanakatwe was responding to a report this month by London-based publication Africa Confidential that said Zambia was preparing to offer its power utility to China as security against a loan.
"The Zambian Government has not offered any State Owned Enterprise to any lender as collateral for any borrowing," Mwanakatwe said in a statement.
She also dismissed assertions in the same report that the southern African country was in talks about a debt/asset swap deal with creditors, including the Chinese.
The copper producer has made interest payments worth $341.82 million in the first half of the year, Mwanakatwe said, adding that the $489 million figure in the Africa Confidential report was false.
Zambia's outstanding debt stood at $9.3 billion, or roughly a third of gross domestic product, at the end of March, up from $8.7 billion at the end of 2017. The IMF has said the country is at high risk of debt distress.
Agency Report