News
The Federal government has reopened all the country's sea borders barely a day after closing them down along with all land borders ahead of Saturday's Presidential election. Minister of Interior, Abba Moro disclosed this yesterday ...
About 90 per cent of the world's trade is carried by ships, slipping across the oceans far out of sight from land. The industry can claim ...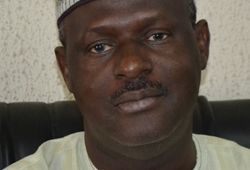 Director General of the National Automotive Council (NAC), Aminu Jalal was in Lagos a few days ago to explain his council's failure to ...
Dr. Amy Jadesimi, managing director of Lagos Deep Offshore Logistics (LADOL), is very versatile, intelligent and exceedingly competent. Her rise ...
Private terminal operators at the nation's seaports otherwise known as concessionaires have typically been the whipping boy for everything ...