News
A woman was confirmed dead yesterday after a commercial boat en route to Victoria Island, Lagos, from Ikorodu ran into a log of wood and capsized. Twenty seven other passengers aboard the speedboat escaped death with varying degrees of injuries ...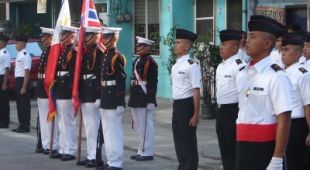 By Marcus Hand from Singapore Back around 2002 – 2003 the fear of the rise of Chinese crewing was a very real one for many manning companies in ...
By Bolaji Akinola The wave of media cheerleading for Senate President Bukola Saraki, PDP mouthpiece Olisah Metuh, AIT boss Raymond Dokpesi and ...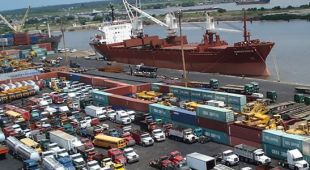 The Ease of doing business index ranks countries against each other based on how the regulatory environment is conducive to business operations ...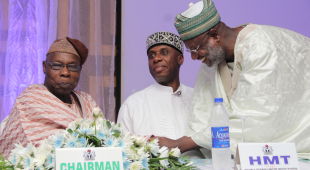 Comments by former President Olusegun Obasanjo at the Maritime Stkakeholders Conference organized by the Federal Ministry ofTransportation ...
The Nigerian Senate has been in the forefront of promoting made in Nigeria products. The Senate President, Dr. Bukola Saraki has, since ...