News
In its determination to enforce implementation of minimum standard of trucks operating at the ports, the Nigerian Port Authority (NPA) has reached out to the Association of Nigerian Licensed Customs Agents (ANLCA) and the National Association of ...
By Peter Shaw-Smith from Dubai Dry bulk is still a smart move if you have equity in your pocket, but buy existing tonnage, rather than newbuilds, ...
By Bolaji Akinola The rain stopped as Jude turned into the road that went up through the football field; coming out on to a narrow street. There ...
As I have heard and read, NIMASA is the top promotional and regulatory maritime agency. They were merged together with two former parastatals of ...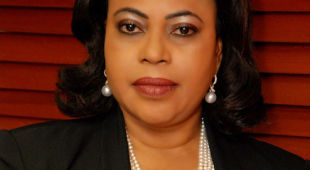 The Executive Vice Chairman/CEO of ENL Consortium Limited and Chairman, Seaport Terminal Operators of Nigeria (STOAN), Princess (Dr.) Vicky ...
The charging and waiving of Customs duty are an integral part of the tax system in any country which governments routinely use in the attempt to ...