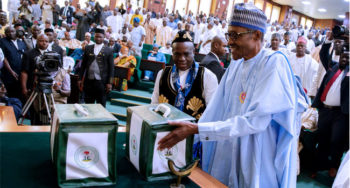 Members of the Senate at the plenary on Tuesday revealed that the December target for passing the 2018 budget was not feasible, attributing it to poor implementation of the 2017 budget.
The lawmakers also described the 2018 Appropriation Bill presented to the National Assembly by President Muhammadu Buhari as badly prepared.
The Senators said the budget proposal is riddled with inconsistencies and accused the Executive of not showing the seriousness the budget proposal deserves.