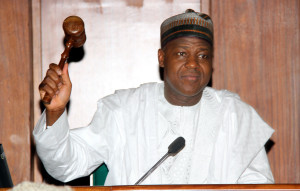 It is certainly frustrating that we go through the annual budget cycle/process of budget presentation by Mr President, processing of same by the National Assembly, passage and signing into law every year, without unlocking the full potentials of such budgets for our citizens.
Implementation and execution of budget is always a challenge. Sometimes, implementation rate is as low as 30%, most times it is never higher than 50% at the best of times.
Appropriation Act must be allowed to run for an uninterrupted period of twelve months, for the Executive to have enough time to execute it. This means that both Mr. President and the National Assembly must find a way to continue the execution of the 2016 Budget especially the capital component till May 6, 2017, which is twelve months from the date Mr President signed the 2016 Appropriation Bill.
It is crystal clear that the capital component of the 2016 Budget cannot realistically be implemented for only six months period considering the time required for procurement processes and the raising of the revenue including loans by government.
We must put on our thinking caps and ensure that the change promised Nigerians is reflected in our budget process, as we cannot really make appreciable progress as a nation without significant implementation of the Capital component of the Budget.
Mr President should add distorted budget cycle and abandoned capital projects white elephant projects, to the list of things, in addition to corruption, that he must kill.
The real challenge before us is to make our annual budgets work for all our citizens, especially the poor and the vulnerable.
Copyright Ships & Ports Ltd. Permission to use quotations from this article is granted subject to appropriate credit given to www.shipsandports.com.ng as the source.