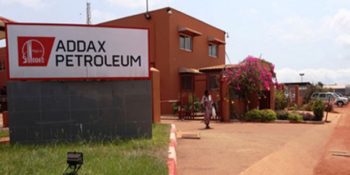 Addax Petroleum has agreed to pay 31 million Swiss francs ($32 million) to settle charges of suspected bribery of foreign officials, the Geneva prosecutor's office said on Wednesday.
Prosecutors for the Swiss canton of Geneva investigated the company, whose chief executive officer and legal director were also charged, over several tens of millions of dollars in payments to a company and several lawyers in Nigeria.
A four-month investigation found the payments were not sufficiently documented and doubts remained on their legality, but no criminal intent was established, the Geneva prosecutor's office said in a statement.
It added that Addax acknowledged possible organisational shortcomings and had taken measures to improve internal anti-corruption procedures.
With this settlement the cases against the CEO and legal director have also been closed, a spokesman for the prosecutor said.
Addax was bought by China's state-owned Sinopec, Asia's largest oil refiner in 2009.
Addax did not immediately respond to an emailed request for comment.