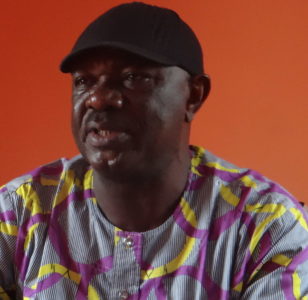 Worried by the increasing rate of cargoes impounded by the Nigeria Customs Service in the past few months, the National Association of Government Approved Freight Forwarders (NAGAFF) has raised alarm that Customs is killing trade; and the trend if allowed to continue, may collapse the economy.
NAGAFF founder, Dr. Boniface Aniebonam who spoke in an interview with SHIPS & PORTS DAILY in Lagos said many traders have lost their investment due to minor infractions on their customs documentations.
Aniebonam who acknowledged that some importers and agents make false declaration, said it was the duty of Customs to mitigate this attitude of lack of integrity by conducting proper examination of containers before they are released from the port.
"I expect the Comptroller-General of Customs to do more on this to ensure that containers are properly examined. We cannot continue like this because people are losing their investment. If the Federal Operations Unit of the Service applies the Customs law totally, the economy of this country will collapse.
"We need to encourage trade, we don't kill trade because with the way we are going, trade is being killed and destroyed and if that happens even they (Customs) will not have money because they are collecting seven percent collection from the total revenue generated.
"These things are avoidable at the entry point so why is the customs examiner behaving the way they are behaving?  Let us resolve this matter at the port, we can't continue this way. How can an examiner see somebody declare an item of 20 percent as zero percent and still an officer will go ahead and release it? Does it make sense?
"We are not encouraging people to fail the law but the solution is to mitigate this attitude of lack of integrity on the part of the agents or importers. They are traders. They are looking for ways to maximise profit in a depressed economy. The person to mitigate that is the proper customs officer and the law provided what should be done," he said.
Aniebonam urged Customs to step up its responsibility and educate the trading public more on the need for them to build integrity and ensure proper declaration of imported cargoes.