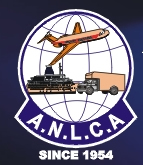 The Association of Nigerian Licensed Customs Agents (ANLCA) has officially lifted ban on electioneering campaign towards its forthcoming National Executive Committee (NECOM) and Eastern zone elections.
The association has also released the timetable for the Eastern zone chapter elections.
Speaking with SHIPS & PORTS DAILY in Lagos on Monday, Chairman, Association Electoral Commission (ASECO) of ANLCA, Barrister Raymond Onyimba said while the Eastern zone chapter elections will hold on 20th of February, 2018, the NECOM election timetable would be announced after the meeting between the Board of Trustees (BOT) and the NECOM slated for Wednesday, January 24th, 2018 in Lagos.
"The ban has been lifted for both Eastern Zonal chapters including Onne Area 1, 2 seaport chapters, Airport, Calabar and Warri and timetable is out and forms are been sold now. For NECOM, the campaign has also been lifted.
"We have not gone too far on the NECOM elections because the board and NECOM will meet tomorrow (Wednesday) and a policy may come out of the meeting that may affect the elections. But after the meeting, we are going to roll out time table for NECOM," he said.
Onyimba said while the chapters elections will be by Annual General Meeting (AGM) where all members of the association with valid licenses would be allowed to participate in the voting process, the National Executive Council (NEC) is yet to decide whether the NECOM election would be by AGM or collegiate, where only the chapter executives would be allowed to vote.
"According to the NEC meeting of September 11th in Port Harcourt, the NEC agree for AGM but I wouldn't know whether they are going to amend that rule or not at the meeting on Wednesday.
"We don't want to make pronouncement and at the end of the day, it changes," Onyimba told SHIPS & PORTS DAILY.