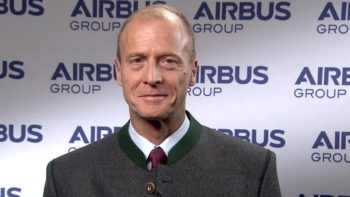 The Chief Executive of Officer of Airbus, Tom Enders, has said he is activating Brexit contingency plans after the British government's plan for leaving the bloc appeared to be "unravelling".
Enders told reporters on Wednesday that the White Paper published by the UK government last Thursday was going in the right direction but events since had changed that view.
He had started to activate his Brexit contingency plans as a result, he said, adding that it meant creating buffers of stocks so that output could continue whatever the trading relationship between Britain and the bloc after Britain leaves it in March 2019.
Agency Report