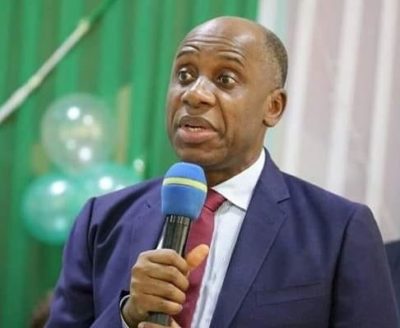 The Minister of Transportation, Rotimi Amaechi, has assured that by early June this year, the rail transport system would ready for use between Lagos and Ibadan. The Lagos-Abeokuta rail had been completed earlier in the year as passengers were offered a three-month free ride. The period of free ride was however later shortened.
Amaechi, who spoke to some journalists over the weekend, noted that his commitment to the full take off of rail transportation in Nigeria is aimed at making life easier and better for Nigerians. 
The Lagos-Ibadan rail project is being executed at the cost of $1.6 billion, which is being funded from the loan from the Chinese government. He explained that the hitherto abandoned Itakpe-Wari rail line has been completed and has commenced operation. It shall, for a start, be carrying 100 passengers per trip, until more coaches are purchased. The Itakpe-Warri rail line was abandoned for 34 years.
"It is one rail project that we did not borrow a dime to complete. President Muhammadu Buhari was and is still enthusiastic in driving the rail project in Nigeria as a way of improving the nation's economy. The Itakpe –Warri rail line was revived and completed with $200 million. Presently, the Railway Village which was burnt is being rehabilitated, just as the Railway yard, which will comprise school, hospital and maintenance units, is being built in Agbor, Delta State," he said.
Amaechi further noted that the cost of land and other properties on the rail corridor have all gone up as many people are already scrambling to buy lands and properties along such places in anticipation of the economies that will be built within those areas.