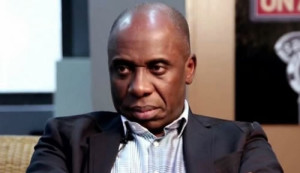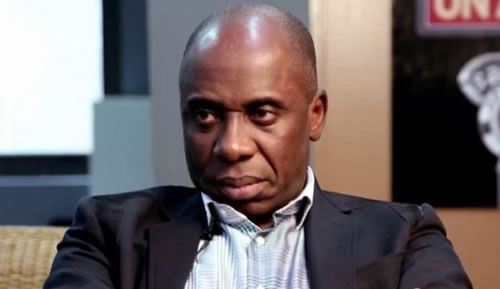 Considering the various controversies and allegations dogging the path of Rotimi Amaechi, should he resign as Nigeria's Minister of Transportation?
Well unfortunately in this part of the world, we don't place much premium on morality. Recently, the All Progressives Congress Legal Adviser, Muiz Banire, was mentioned in the bribery scandal involving the judges and he offered to resign from his post pending the conclusion of investigations into his alleged bribery of a judge and we applauded that but everyone is not the same. The Honourable Minister believes that he could prove his innocence while still in office but it is very hard to try to influence the investigation when you are occupying a very powerful office.
Honourable Rotimi Amaechi should step aside and open himself to investigation if and when he is invited by the anti-graft agencies in the course of their investigation of the allegation levelled against him by the Supreme Court justices. I feel people who hold public offices should be encouraged to open themselves to investigation whenever they are accused of serious allegations. Since the judges have strongly come out to say that the Minister approached them to do injustice in the handling of the matter tabled before them and he also attempted to bribe them, I think the Minister should step aside and expose himself to investigation.
If the matter is thoroughly investigated and cleared, then he takes back his position. I remember when he was accused of corruption, then he was not a Minister yet and he went to the National Assembly to defend himself. I am sure indeed he was not accused of corruption then and during that time, a panel was set up to investigate and he was cleared and no evidence was presented to be contrary but he was not appointed as the Minister then but now that he is occupying a high position in the country and the allegation is coming up, I think the reasonable thing to do is to resign from office.
Emma Nwagbara
As a Nigerian, I believe that if Amaechi is guilty of all the allegations made against him; I think the right thing for the accusers to do is to bring out incontrovertible evidence or sue him to court and let the judge determine if is guilty as accused or not. Merely telling him he is incompetent and he should resign does not make any meaningful sense at all because all these controversies are all politics and nothing more. Why can't we all focus on the actualization of the Lagos-Calabar railway line because it is of benefit to virtually everybody and let us not forget that if the project comes to reality, there will be more jobs, easy movement for people, easy movement for goods and services. People don't like Amaechi because of the pivotal role he played in the All Progressive Congress (APC) campaign to win office.
Joseph Sanni
I am indifferent about the call for the Minister to resign or for what purpose because all this controversies revolving around the Minister of Transportation is politics and is to be left in the hands of politicians to play their game out while people should watch what happens at the end of it all because politics is a game and is well played among politicians.
What we all should be bothered about is the growth of the maritime and transport and logistics industry.
Captain Fola Ojutalayo
Controversies can be contravened, nobody has confirmed if all that has been said about the Minister is true and they don't have concrete evidence and nobody has the right to tarnish anybody's name. The man is doing a fantastic job. People are looking for a way to blackmail him and I don't think he has done anything wrong.
I am not of the opinion that he should resign because he is doing what he ought to do well in the sector especially on transportation.
Fred Akokhia 
Copyright Ships & Ports Ltd. Permission to use quotations from this article is granted subject to appropriate credit given to www.shipsandports.com.ng as the source.