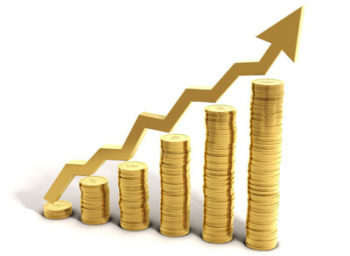 The annual rate of inflation across developed economies rose for the fifth straight month in December to reach its highest level in over two years, the Organization for Economic Cooperation and Development said Thursday.
That sustained pickup suggests 2017 may be the year when worries about a slide into deflation that prompted a fresh wave of stimulus measures from central banks around the world are laid to rest.
However, the pickup in inflation is largely attributable to a rise in energy costs, with few signs of a faster increase in the prices of other goods and services. With further hikes in energy costs yet to hit consumers, the pickup in inflation is set to continue over coming months, but it may not be sustained for long unless global economic growth and wage increases pick up. Central bankers are therefore unlikely to rush to tighten their monetary policies.
The Paris-based think tank said consumer prices across its 35 members–most of which are developed economies–were 1.8% higher than in December 2015, an increase from the 1.5% rate of inflation recorded in November and the highest since August 2014.
That pickup was driven by a 3.3% rise in energy prices over the year. Before a slight increase in November, energy prices had been lower on the year for 26 straight months. Excluding energy and food prices, the core rate of inflation edged up to 1.8% from 1.7%, but that was slightly below levels recorded at the start of 2016.
The pickup will be welcome news for central bankers in developed economies, whose primary goal is an inflation rate of around 2%. By late 2011, their stimulus programs had helped reverse the post-crisis crash in consumer prices, and inflation rates had settled around target.
But in mid-2014, inflation rates across the developed economies began to tumble as prices of energy and other commodities fell, prompting a fresh round of central bank stimulus, including a series of measures from the European Central Bank that include purchases of government bonds and negative interest rate on deposits placed by banks.
Figures for January show the eurozone's annual rate of inflation picked up further to 1.8% from 1.1% in December. And figures also released Thursday by the European Union's statistics agency showed inflationary pressures continue to mount, as the prices of goods leaving the currency area's factory gates were 1.6% higher in December than a year earlier, the largest rise since January 2013.
The pickup in inflation isn't yet universal, with both Switzerland and Israel recording small declines in prices over the year in December. But the number of countries experiencing deflation was down from eight in December 2015.
Copyright Ships & Ports Ltd. Permission to use quotations from this article is granted subject to appropriate credit given to www.shipsandports.com.ng as the source.