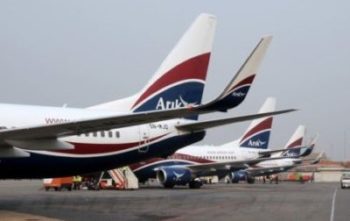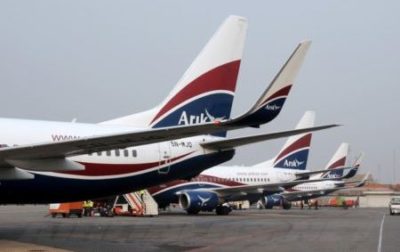 Arik Air in a swift reaction said the action of the unions is illegal because the motive behind it is unclear, noting that since the airline was taken over by AMCON on February 6, salaries are being paid regularly.
A statement by the airline said, "It has come to the attention of the Arik Management, (under Receivership), that the Lagos State branch of National Union of Air Transport Employees (NUATE), Air Transport Services Senior Staff Association of Nigeria (ATSSSAN) and National Association of Aircraft Pilot and Engineers (NAAPE) has directed their members to picket Arik airline.
"We hasten to say that the motive of this picketing is unclear to Management and their action is therefore illegal. It is a well-known fact that Arik is under Receivership following various challenges experienced over the last few years, which include delays and cancellations of flights, delays in payment of salaries and huge debts to trade creditors and suppliers, bad corporate governance and a host of others.
"In exercise of its statutory powers under the Asset Management Corporation of Nigeria (AMCON) act a Receiver was appointed over the affairs of Arik Air on February 6, 2017. With the assistance of AMCON, salaries are being paid including backlogs, on time performance has improved from 15% to average of 80% and fuel suppliers that hitherto quit doing business with Arik are happily doing business with the airline.
"For the record, the Management had engaged with its staff and is convinced that there is no reason to picket our airline, which is facing challenging times.
The focus of the Arik Air management is to stabilise the operations of the airline and enhance its ability to play a positive role in Nigeria's aviation industry. Therefore the Management of the airline advises the unions to steer clear from undermining the operations of Arik Air. Management would take every legal measure at its disposal to stop any illegal interference with its operations."