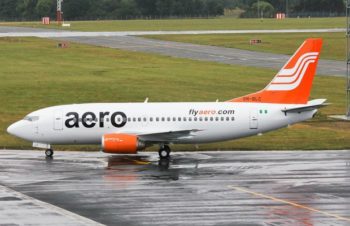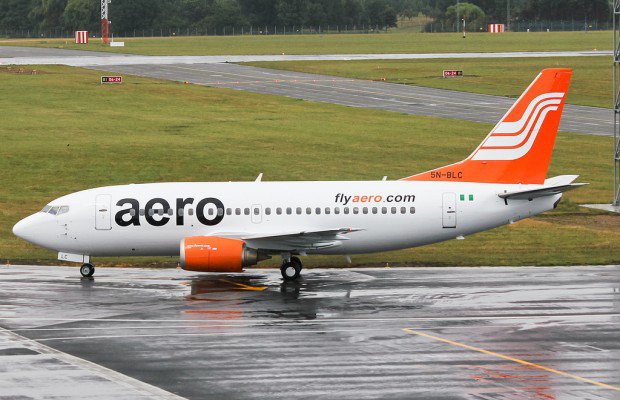 The National Union of Air Transport Employees (NUATE) has commended the management of Aero Contractors Limited for recalling 69 workers earlier declared redundant by the airline.
The General Secretary, NUATE, Olayinka Abioye made the disclosure on Friday in Lagos.
Abioye said that the unions in the aviation sector were impressed by the efforts of the Aero management to reposition the airline.
He confirmed that 41 of the recalled workers were members of NUATE while the others belonged to the Air Transport Senior Staff Services Association of Nigeria (ATSSSAN) and the National Association of Aircraft Pilots and Engineers (NAAPE).
The Union Scribe noted that the airline, under the management of Capt. Ado Sanusi, was being revived gradually after being taken over by the Asset Management Company of Nigeria (AMCON) due to its huge debt profile.
According to him, when Sanusi came on board, over 600 Aero workers were declared redundant in March 2017 as a way of keeping the airline afloat, despite opposition from the unions.
Abioye said the management had, however, continued to forge ahead, culminating in the recent successful conduct of C-Check on Boeing B737-500 at the airline's maintenance facility at the Murtala Muhammed Airport, Lagos.
He said that based on this, the management had started recalling some of the disengaged workers to the delight of the unions.
"The management, in its wisdom and which we appreciate, have decided that those who are currently on contract will be reintegrated into the system as if they have never been declared redundant.
"The second leg of that is that a sizeable number of those still outside will be recalled, and by March, another sizeable number will be recalled.
"This tentatively means that over two-third of the disengaged workers would have been recalled into Aero, which is a good one for us," Abioye said.
He said the unions and the management would continue to work together as responsible social partners to stabilise and sustain Aero Contractors, so that the airline could reclaim its rightful place as the number one domestic airline.