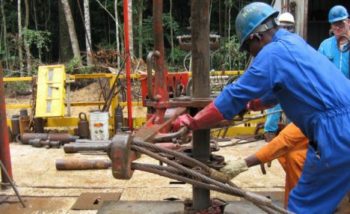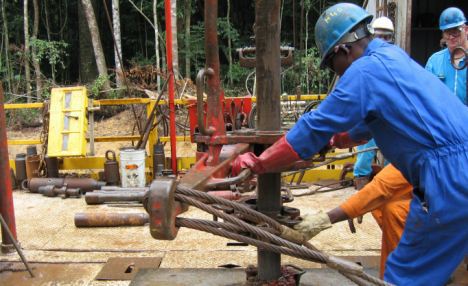 Oil-producing communities, under the auspices of Host Communities of Nigeria, Producing Oil and Gas (HOSTCOM) have called on the Federal Government to immediately allocate 10 oil blocks to its nominees and stakeholders and also award licenses for its proposed ten modular refineries with capacities ranging from 1,000 to 3,000 barrels per day.
In a statement containing its 10-point demand from the Federal Government, issued after its meeting in Abuja with the Minister of State for Petroleum Resources, Ibe Kachikwu, Hostcom promised to continue to partner with the government towards achieving the desired objectives of the 7-Big Wins, including ensuring security in the Niger Delta region.
The statement was jointly signed by Mike Emuh, National Chairman of Hostcom and His Royal Majesty, King Alfred Diete-Spiff, the Amayanabo, Twon Brass, who is also the Chairman, Board of Trustees of Hostcom.
The group declared that the positive considerations of their 10-point requests by the Federal Government would go along way in addressing restiveness and agitations emanating from psychology of neglect and intimidation as expressed by aggrieved youths and stakeholders.
They said, "Opportunities will be created for jobs and other useful engagements and sense of belonging entrenched. And when youth restiveness is addressed in this manner, it will bring about the much desired improvement in crude production which invariably will in turn enhance foreign exchange revenues accruing to the Federal Government of Nigeria."
Other demands by HOSTCOM, include the approval of licenses and permit to deploy latest technology in collaboration with foreign technical partners in the areas of effective and optimal gas utilization, gas flare elimination, waste to zero and other green and renewable alternatives.
The group also called on the Federal Government to grant approval for the construction of massive crude and petroleum products storage facilities, averaging 500,000 metric tonnes, in at least five states of the oil and gas producing communities.