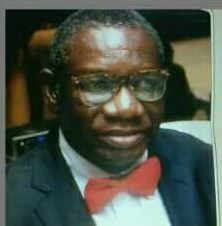 A former spokesman of the Nigerian Ports Authority (NPA), Mr. Babatunde Sanni is dead. 
Mr. Abiodun Borha, who was the General Manager Public Affairs of NPA, confirmed Sanni's death in a message sent to SHIPS & PORTS DAILY yesterday. 
"Regret to inform you that B.B. Sanni passed away after a sudden illness a week ago. He was NPA corporate spokesman during the tenure of Mallam Bello Gwandu. 
"He served with diligence and utmost sincerity. The final rites of passage will be announced in due course," Mr. Borha's message read.