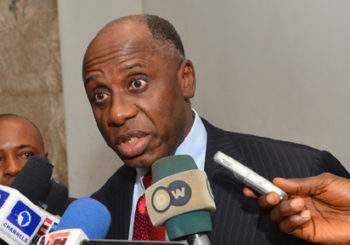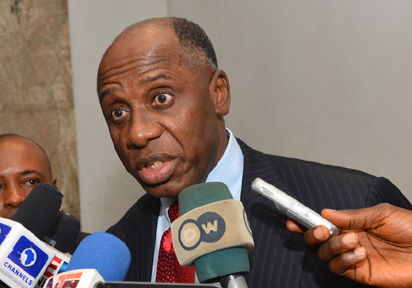 The Federal Government recently made a statement that is deserving of attention, through the Minister of Transportation, Rotimi Amaechi. While speaking at a panel discussion on infrastructure development and financing event organized by Deloitte on Nigeria's economic outlook for 2020, Amaechi said the Federal Government plans to ban the movement of certain categories of cargoes by roads after the completion of the ongoing major railway projects in the country.
Whether his audience and Nigerians in general took this disclosure seriously or regarded it as something coming on the spur of the moment, it remains a fundamental statement capable of changing the country's transport architecture, and is really an action worth taking. If not for anything, the action will drastically reduce the massive loss of lives on our roads. In fact, considering the pains and huge losses road haulage has inflicted on the country, one cannot but applaud the plan.
As a matter of fact, haulage of bulky cargoes such as containers, iron rods, heavy equipment and machinery, and petroleum products have taken immeasurable tolls on lives and property of Nigerians. Many lives have been lost in frequent accidents involving articulated trucks carrying containers. Containers easily fall off the trucks and kill other motorists and road users because of the containers not being properly latched or the truck being poorly maintained. The carelessness of the drivers, especially younger ones who have no regards for human lives is another cause of frequent accidents involving trailers on our roads.
Tankers laden with petroleum products have over time constituted a weapon of mass destruction on Nigerian roads. Uncountable lives have been lost in numerous infernos that result from petrol tanker accidents, as chains of vehicles, houses and facilities and properties are usually affected. The numerous incidents on the Lagos-Ibadan expressway, the main gateway to Lagos from other parts of the country cannot easily be forgotten. Indeed, there is no part of the country that has not experienced the destructive power of petrol tankers. The occurrences of accidents involving these articulated vehicles are so frequent and very devastating that the fear of the vehicles is the beginning of wisdom by other road users.
Apart from the huge losses of lives and properties, these heavy articulated vehicles destroy the poorly maintained roads, making the government to spend much more in repair and maintenance. The presence of tankers and trailers on the roads is the major cause of traffic congestions and gridlocks, especially in port cities and industrial layouts, as they usually pack on the roads causing endless traffic gridlocks. They also pollute the environment with their huge petrol fumes – a situation many developing and developed countries have since avoided.
In addition, owners of containers and other goods usually transported by road many a time report losses of their goods either as a result of damages by accidents, weather conditions, robbery or other means. These are but a few of the numerous problems associated with haulage of goods by road in Nigeria.
Evacuation or transport of bulky and heavy cargoes and petroleum products by rail would, therefore, eliminate these problems. Rail transport is naturally designed for haulage of bulky and heavy cargoes over long distances. It is better organized, and presents a safer mode of moving goods to their destinations. Rail transport offers the greatest advantage of dependability and safety as it is not affected by weather conditions and theft as is the case with road transport.
Truly, rail transport is regarded as the safest mode of transport. The chances of accidents and breakdowns are minimal compared with other modes of transport. Moreover, the carrying capacity of the railways is extremely large and elastic as it can easily be increased by adding more wagons. Hence it can move greater volumes of cargoes than road.
Several decades ago, down to the 1970s, transportation of goods by rail was prominent in Nigeria. Export products were brought to the ports by rail and inland waterways. Bulky goods were moved seamlessly by these two modes of transport to their various destinations across the country. But rail transport fell into disuse from the 1980s due to neglect and preference for road transport. A conspiracy theory even has it that government officials were bribed by emerging interests in road haulage to destroy rail transport. But that is beside the point now. Whatever the government can do to restore rail transport as the major means of hauling bulk and heavy cargoes in the country should be encouraged. If doing that will entail banning some categories of goods from being moved by road, it is welcome. However, the question is, when will the major rail projects be completed? The pace of work on the projects and the long period of time expected to complete these projects indicate that the government's declared plan will for a long time remain a dream.
Copyright Ships & Ports Ltd. Permission to use quotations from this article is granted subject to appropriate credit given to www.shipsandports.com.ng as the source.