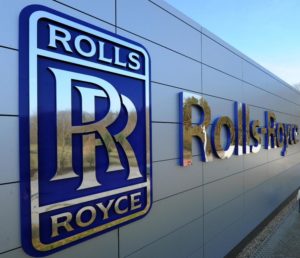 British engine maker, Rolls-Royce, could start stockpiling parts later this year if it looked like Britain was heading towards a no-deal or disorderly exit from the European Union,
Its Chief Executive, Warren East on Tuesday replied reporters at the Farnborough Airshow who asked whether he was stockpiling parts, that the company might have to although it was not doing so at the moment.
He said that point was months away, adding: "Probably in Q4 this year."
The CEO said British Prime Minister, Theresa May's Brexit strategy, the so-called White Paper which was published last Thursday, had been good for the industry, but there was a long way to go before clarity was reached.
"The White Paper last week was incrementally positive in terms of context but it still leaves loads of unknowns," he said.
Agency Report