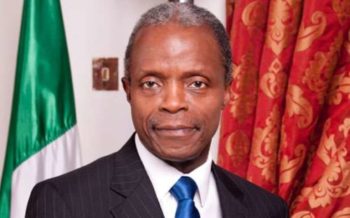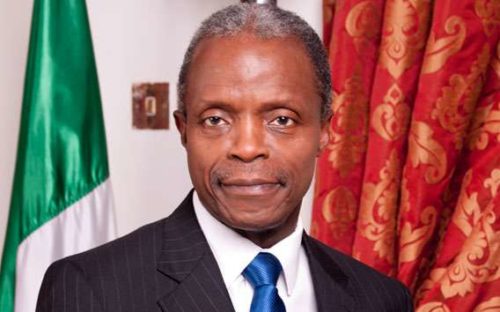 Vice President Yemi Osinbajo on Tuesday stated that the private sector, rather than the government, can spur growth and development of Nigeria's economy.
Osinbajo said a private sector-led economy sums up the economic vision of the Muhammadu Buhari administration.
The Vice President who made this known at the commissioning of Sokoto (BUA) Cement Plant at Kalambaina, near Sokoto said the government is working on conducive environment to enable realisation of the administration's vision.
The cement complex which has installed capacity of 1.5 million metric tonnes per annum and 32 megawatts captive power is worth $350 million.
The vice president cited a number of initiatives introduced by the Buhari administration aimed at strengthening manufacturing sector of the economy.
He said completion of the cement factory was a testimony to the government's pro-investment policies and signals that "Nigeria has vast capacity for profitable projects".
Osinbajo described the Kalambaina factory as an important addition in the federal government's quest for sustenance in cement production.
He said cement is a building block of the economy and important to infrastructural development needed to spurn the economy.
The vice president said cement is needed in roads construction and in addressing the country's estimated 17 million housing deficit.
He, however, urged BUA Group chairman, Abdulsamad Rabiu, and Dangote Group's Aliko Dangote, to work out ways to bring down prices of cement in the country.
Earlier speaking, Rabiu lauded the Buhari administration for its policy of helping investors in the real sector; which, he said, enabled the completion of the cement factory.