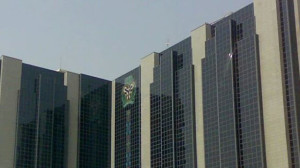 The Central Bank of Nigeria (CBN) on Thursday placed restrictions on the use of Unstructured Supplementary Service Data (USSD) for transfer of funds.
The apex bank in a circular released directed that daily withdrawals through the USSD channel- the portal that allows you send and receive payments offline, will be limited to N100,000.
The bank said transactions above N200,000 will require both a pin and a soft token. The bank stated that these regulations were a result of security risks associated with the channel.
It said, "The vast applications of the USSD technology, in terms of available services have raised the issue of the risks inherent in the channel. In this regard, concerns have been expressed on the likely exposure of CBN approved entities to the possible breaching of the USSD accessed financial services in view of likely vulnerabilities in the technology and the ever-growing threats.
''Furthermore, the implementation in Nigeria has created multiple USSD channels to customers, thereby increasing their exposure to risk, without a common standard for all.
''This framework, therefore, seeks to establish the rules and risk mitigation considerations when implementing USSD for financial services offering in Nigeria."
CBN said the directive, which will come into force in June, also orders banks to allow customers opt out of USSD supported financial services at their discretion.
All forms of short-codes that enable a customer subscribes for services are done through different USSD channels.