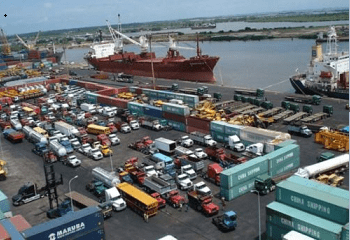 Clearing agents operating at the Lagos ports have called on the Federal Government to prevail on commercial banks to reopen all closed branches around the seaports in Lagos to enable them have unhindered access to banking services for payment of Customs duty.
The banks had, as a result of the impact of the coronavirus pandemic, which resulted in government lockdown in some parts of the country, suspended normal operations in some branches.
Speaking with SHIPS & PORTS, Public Relation Officer, Association of Nigerian Licensed Customs Agents (ANLCA), Tin Can Island Chapter, Emmanuel Onyema, said only few commercial banks have reopened for operation at the Tin Can Island and Apapa port despite an easing of the lockdown by the Federal Government.
He said the development is not only delaying prompt payment of Customs duty but also making it difficult for port users to adhere to the social distancing directive.
He said, "We are still having challenges with the banks to pay Customs duty. During the period of lockdown, we were using e-channel for every mode of payment despite the fact that ports are operational. What the banks are doing now despite easing of the lockdown is to leave only a few branches so that everybody can go to e-channel instead of going to the bank to do transaction physically.
"The government needs to work on the bank so that they can reopen more branches for clearing agents to make transaction. Right now, oil prices have gone down; the only source of revenue is the Customs duty and if the government is telling us that the port is operational, then they should help us talk to the banks.
"If the port is operational and the banks are not functioning, the chain is not complete and it will hamper efficient port operation. If the government is talking about social distancing, they should also talk to the banks to reopen more branches."