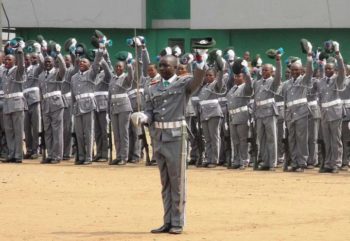 The Apapa Command of the Nigeria Customs Service (NCS) said on Friday that it generated the sum of N264.1billion between January and December 2016.
The Area Controller, Alhaji Musa Jibrin, gave the figure in a statement in Lagos.
Giving a breakdown of the figure, he said the sum of N18.97billion was realised in January, while N17.63billion and N16.51billion were generated in February and March, respectively.
Musa also gave the figure for April as N16.84billion, adding that N15.08billion was generated in May, N19.34billion for June and N24.38billion for July.
The Comptroller said the highest revenue of N31.24billion was recorded in August, N30.09billion for September, N24.44billion for October, N24.75billion for November and N24.85billion for December.
He listed import duties, Value Added Tax (VAT), the ECOWAS Trade Liberation Scheme (ETLS), the Common External Tarrif (CET) and the Comprehensive Import Supervision Scheme (CISS), among others, as the various sources of the total revenue.