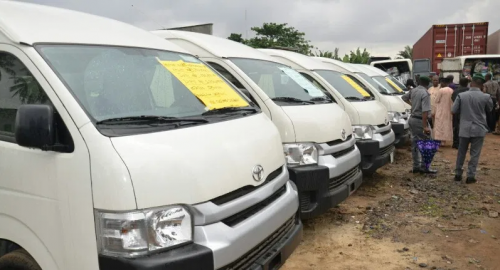 The Seme Command of Nigeria Customs Service (NCS) on Wednesday said it had intercepted 55 used vehicles smuggled into the country since the border closure on August 20 this year.
Spokesman of the Seme command, Abdullahi Hussaini, disputed allegations on social media that Customs officers were collecting money in order to allow passage of used vehicles into the country despite the border drill.
He advised social media users to do proper investigation before making allegations against Customs officials "in order not to dampen the morale of officers in the discharge of their duties".
He said the NCS management has introduced palliatives to help those whose vehicles were impounded or without duty and were willing to pay duty to approach the nearest Federal Operations Unit to do so.