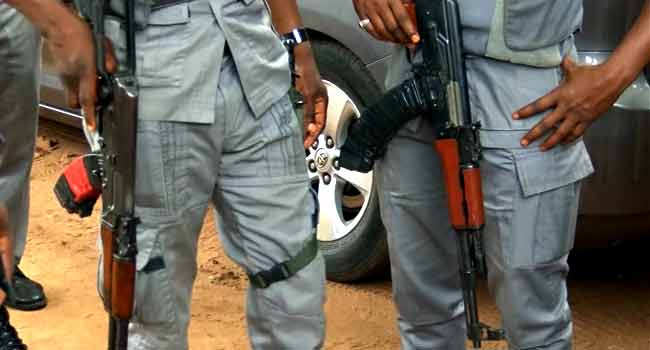 Operatives of the Nigerian Customs Service (NCS) have killed a youth leader identified as Tajudeen Adelanwa in Ibara Onile in Abeokuta North Local Government Area of Ogun State.
Adelanwa was killed on Tuesday night by the operatives who were extorting money motorcyclists around Ibara junction in the community.
His killing is the latest by the trigger-happy officers who appear to delight in shooting indiscriminately in crowded areas in the name of chasing smugglers.
SHIPS & PORTS reported recently that no fewer than 30 innocent and unarmed Nigerians living in various communities in Lagos, Oyo and Ogun States, all in southwest Nigeria, lost their lives when their communities were raided at various times by officials of the Nigeria Customs Service (NCS) between May 2016 and July 2021.
In addition to those who lost their lives, at least 20 others were injured by the Customs officials during the period.
Ogun State has the highest number of casualties as 16 people in its communities were killed by the Customs officials. Oyo State recorded nine casualties while Lagos had five within the period under review.
The killing of Adelanwa on Tuesday sent shockwaves through the otherwise    quiet community. 
Narrating the incident, a witness said they were shocked when the customs officials started shooting sporadically.
"It happened last night, we are taking him to the hospital now so that he can be operated on and all the bullets removed from his body.
"He wasn't the target though he was at the junction with some of us. We were talking when we suddenly heard gunshots. Before we know what was happening, we saw him on the ground. 
"The officials were shooting at a bike man who they were trying to extort. They immediately ran away after the incident," the witness said. 
Several calls made by community leaders, tradition rulers and members of the National Assembly to the Customs management to reign in its trigger-happy officials have fallen on deaf ears.