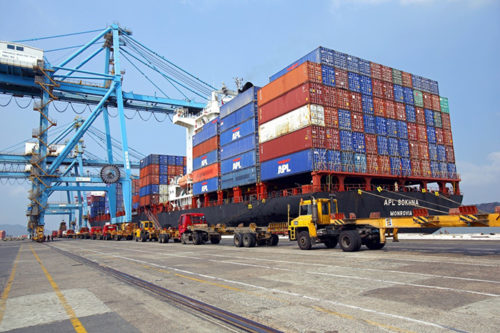 The Water Transport Workers Federation of India has decided to join hands with other sister federations in the port sector to oppose the move to bring the Major Port Authorities Bill 2016 in the winter session of Parliament.
The national working committee meeting of the Federation held in Kochi noted that the proposed Act would eliminate all the existing benefits the port and dockworkers and pensioners are enjoying now. The new Bill also has provisions for the sale of port land, which is the biggest asset of major ports.
The federation demanded that the ports' surplus funds, employees provident fund,and gratuity fund not be allowed to be invested in private equities and bonds as that would violate Section 88 of the MPT Act 1963.
It was also decided to participate in the two-day nationwide strike to be held on January 8 and 9 at the call of 10 central trade unions.
A suggestion was made to set up a centralised pension fund to ensure uninterrupted pension payment to port and dock pensioners. It was also decided to represent to the Shipping Ministry to drop the proposed amendments in the Indian Ports Act 1908.
Considering the financial burden incurred on channel dredging, especially in the riverine ports of Kolkata and Kochi, the federation asked the Ministry to pump in adequate funds for maintaining the navigational channels at these major ports.
Source: The Hindu Business Line