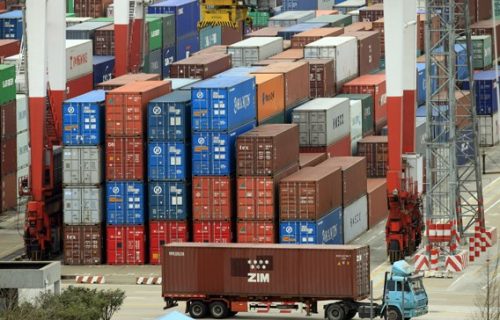 The composite index decreased 3.9% this week and, likewise 21.8% down as compared with same period of 2018.
The average composite index of the WCI, assessed by Drewry for year-to-date, is US $1,416 per 40ft container, which is $15 higher than the five-year average of $1,400 per 40ft container.
Drewry's composite World Container Index has seen a further decline of 3.9% or $54 bringing the Index down to $1345.60 from $1399.79 per 40ft container. Spot rates from Shanghai – New York has dropped down by 7% from $2522 to $2339 per 40ft box. Likewise, rates from Shanghai to Los Angeles has lost $96 and reached $1399 per feu.
However, rates on Los Angeles to Shanghai route rose up to $436 from $395 per feu. Drewry expects the rates to further decrease in coming week.