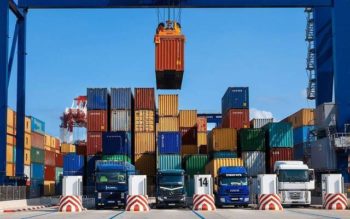 Egypt's Planning Minister, Hala al-Saeed, says the North African country plans to attract $11 billion in foreign direct investment in the current 2018-19 fiscal year.
This is up from $7.9 billion the year before, Saeed said on Wednesday.
The minister said the government, under a medium-term development plan to 2022, hopes to create about 750,000 jobs in the current fiscal year which ends in June 2019.
Egypt is implementing deep reforms under a 2016 IMF-backed austerity plan that called for energy subsidy cuts.
Economists say that the reforms, which had piled up pressure on ordinary Egyptians grappling with higher fuel, transportation and electricity prices, were intended to help attract more foreign investments into the country.
Egypt's unemployment rate fell to 9.9 percent in the second quarter of 2018, down from 11.98 percent during the same period a year ago, according to state statistics agency CAPMAS.
The medium-term plan, which is part of Egypt's Vision 2030, is intended to bolster the Egyptian economy's competitiveness, Saeed said.
She said that the plan envisages economic growth to increase to 8 percent in the 2021-22 fiscal year, up from 5.8 percent in the current 2018-19 fiscal year.
Saeed said that raising non-oil exports by an annual average of 13 percent to reach $35 billion by 2021-22 was one of the main goals of the plan.
The plan also aims to increase average savings to 23 percent by 2021-22 from around 11 percent in the current fiscal year.
Agency Report