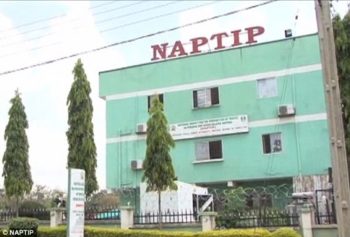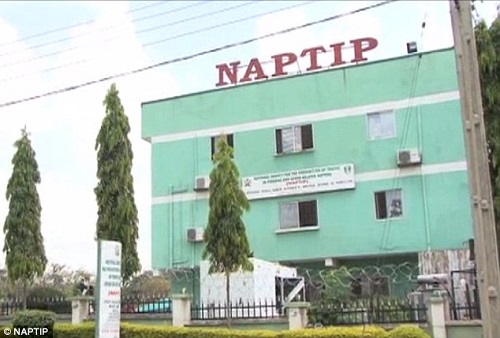 The National Agency for Prohibition of Trafficking in Persons (NAPTIP) has rescued 12,939 victims across Nigeria since its establishment in 2003.
The Head of Press and Public Relations of NAPTIP, Stella Nezan, made this known in a statement on behalf of NAPTIP Director-General, Julie Okah-Donli, in Abuja on Thursday.
Okah-Donli gave the figure in a paper she presented in Delta State titled "Mass Exodus of Youths and National Development: A Case of Nigeria – Libya – Europe Migration Trend".
She said that the figure given was as at June 2018 and noted that out of the number, 822 were from Delta with many from Ika community.
"This figure comprises of 84 from Ika South and 48 from Ika North East. From NAPTIP's record, Ika South has the highest number of rescued victims in Delta state, followed by Ugheli North.
"The third in the list is Ethiope East and Ika North East is in the fourth position and the most affected communities include; Agbor, Umunede, Abavo, Ozanogogo, Owa-Oyibu, among others.
"At the end of July 2018, the number of victims rescued from Delta state alone rose to 831 from 822, with the addition of nine more victims recorded as at June 2018," she said.
Okah-Donli described human trafficking as a component of terrorism and a major threat to good governance and rapid economic recovery of any nation.
According to her, human traffickers should be treated as enemies of the state, while the phenomenon should be tackled same way as the current fight against terrorism in Nigeria.
The NAPTIP boss disclosed that victims of human trafficking were being used for nefarious purposes including activities that pose threat to national security.
She said, "Nigerian government over the years and particularly, under the current administration holds a unique philosophy for National Security which is to establish a safe and secure environment.
"Gaps in National Security portend a great threat to social and economic goals.
"Research has proven a strong link between weak migration system and insecurity, as migrants sometimes become objects of criminal exploitation."
Okah-Donli identified illegal border crossing, document forgery, abuse of human right, kidnapping, money laundering, drugs and weapons trafficking and violence against persons, as offshoots of human trafficking.
Okah-Donli added that Delta is ranked third after Edo and Kano with the highest number of trafficked victims in the country.