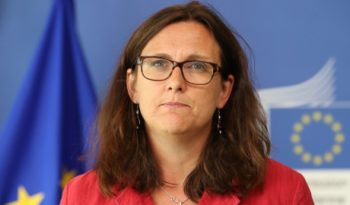 The European Union will launch a case at the World Trade Organization (WTO), against the United States move to put new import tariffs on EU steel and aluminium.
Trade Commissioner, Cecilia Malmstrom, in a statement said, "The U.S. has sought to use the threat of trade restrictions as leverage to obtain concessions from the EU. This is not the way we do business, and certainly not between longstanding partners, friends and allies.
"Now that we have clarity, the EU's response will be proportionate and in accordance with WTO rules. We will now trigger a dispute settlement case at the WTO, since these U.S. measures clearly go against agreed international rules.
"We will also impose rebalancing measures and take any necessary steps to protect the EU market from trade diversion caused by these U.S. restrictions."
Agency Report