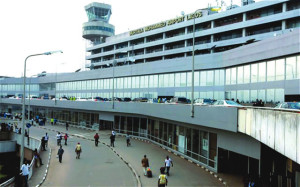 The Federal Airport Authority of Nigeria (FAAN) says its monthly revenue has gone up by 68 percent following the introduction of automated operation at the new car park at the Murtala Muhammed Airport (MMIA), Lagos.
The General Manager, Corporate Communications, FAAN, told newsmen in Lagos on Tuesday that the automation had blocked revenue loopholes since the exercise began at the car park on Jan. 8.
She disclosed that the new system had also reduced rowdiness and vehicular traffic associated with the manual toll collection at the park.
Yakubu said FAAN would review the performance of the exercise by the end of this quarter and make adjustments where necessary for better service delivery.
She explained that the authority decided to overhaul the whole system to restore orderliness and reduce complaints from passengers and airport users.
"Then, we were wondering if all the people that park their vehicles at the car park are airport workers and travelers.
"Also, we are in an era of technology where people no longer do things manually, but automated.
"That was what prompted FAAN into introducing automation in its operations. Since we started, there has been a lot of sanity at the car park; there is a lot of orderliness,''she said.
According to the spokesperson, the long queues experienced in the past have been brought under control.
"If you are not dropping, you are encouraged to go to the car park and do your business there, rather than parking on the road and creating traffic jam," she added.
Yakubu said FAAN was also planning to construct a multi-storey automated car park within the General Aviation Terminal, explaining that it would help to boost the agency's revenue generation.
Yakubu also disclosed that FAAN was also working on the poor toilet facility at the International Wing of the MMIA.
"We are doing complete overhaul of the facility so that we can have new toilets for users.
"We have been getting a lot of complaints from our customers on the state of our toilets. You know MMIA is an old airport and what we are doing is in line with our core value of comfort for passengers and other users of the airport.
"We believe it's necessary for us to remove obsolete ones and replace them with new ones, while we are waiting for a new terminal," she added.