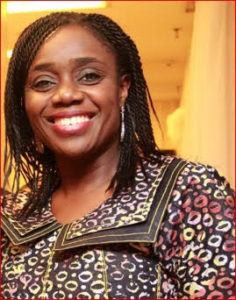 By Omotilewa Quadri
The Federal Government has taken drastic steps to reduce corruption and abuses associated with granting of waivers by subjecting the process to automation for transparent purposes.
The Minister of Finance, Mrs. Kemi Adeosun, confirmed the latest step while speaking with some journalists in Abuja.
She said unlike in the immediate past where "everything" was given waivers, a more rigorous process was in the offing .
"A lot has been done and more are ongoing. We have reviewed the procedures. There are many categories that don't qualify for import duty waiver. We have improved and made it hard for people to obtain import duty exceptions for obvious reasons.
"We found that it was too easy before. We do not have to approve but we have made it tougher today and therefore, we have reduced the number that we are issuing. For example, in the area of drugs, we used to get letters from organizations purporting to be charitable organisations. They will just write a letter, claiming that they are donating items.
"We said no. You have to get accredited and scrutinised. We have really tightened that. We are working now on automation. We do not have to see everybody face to face. If you are qualified, you should be able to get it promptly and quickly.
"We are at advanced stage that will enable us to digitalize the process. Without too much announcement, we have tightened up the procedures," she said.
Adeosun also justified the current administration's borrowing plan which she noted, was meant to deepen infrastructure projects for an economy smarting from economic recession.
The Debt Management Office (DMO) last week confirmed Nigeria's total debts (foreign and domestic) stood at N 21. 175trillion.
Asked whether she was worried about the country's rising debt profile, she said, "I'm not worried at all. Our borrowing is sustainable and well managed. First, we took a decision that reflects the economy. Our borrowing is a true reflection of our economy.
"When your income has gone down, the only place you can go is to borrow. It was a strategic decision. We are going to borrow and invest in our capital stock and then increase our revenue so that we can pay back the debt.
"It was a deliberate decision. We look at the size of our budget and increased it from N4 trillion to N7 trillion so that we could focus on our capital. It was a very deliberate policy."
Copyright Ships & Ports Ltd. Permission to use quotations from this article is granted subject to appropriate credit given to www.shipsandports.com.ng as the source.